OUR PROGARM
The Mission of Princeton International Arts Festival:
The Princeton International Arts Festival is designed to help music students learn, grow, and succeed through intensive solo and ensemble training, master classes, lectures, special topic workshops, and performances.
1. Based on each student's repertoire and skill level, the festival faculty will organize different types of performances for all participants. Each student will subsequently receive a Princeton International Arts Festival Performance Certificate. Some will even receive special performance awards. Students can also request recommendations from faculty for possible college applications and other musical opportunities.
2. The festival will offer many performance opportunities in the prestigious recital and concert halls of the Princeton area. Different solo and chamber concerts will be designed for students presenting a certain level of musical skill. Exceptionally outstanding students will be invited to play with the festival conductor and orchestra. In addition, there will be other possible community performances and public concerts organized outside the campus.
3. All festival professors and artists are invited from nationally and internationally renowned schools of music, conservatories, universities, and orchestras.
4. Through advanced request, the festival will provide a package complete with professional recordings of each student's individual performances.
5. English is the main language used in all lectures and classes, therefore, foreign students will have a valuable opportunity to improve their English conversation and communication skills. If absolutely necessary, the faculty will provide translations by special request.
Please download the Class Schedule.
Scott: Hi! My name is Scott Hoerl. I am the executive director of Westminster Continuing Education. I am very excited to be working with the Princeton International Arts Festival for a two-week music festival here on the Westminster Choir College campus in Princeton, NJ. The festival will be held the last week of July into the first week of August. I look forward to seeing you all here. Thank you

Nancy Wilson: Hi, I am Nancy Wilson. During the year I teach at Princeton University and at the Mannes School of Music in New York City. I teach both modern violin and Baroque violin. I am so excited to be part of the Princeton International Arts Festival this summer at Westminster Choir College. And in particular, I am looking forward to share my passion and my knowledge of Baroque music with you.

Carol Wong: Hi! My name is Dr. Carol Wong and I'm the chair of the piano department at the Princeton International Arts Festival. This is going to be a very special summer. The sheer level of faculty is simply mind-blowing. We're going to have a lot of performance opportunities, explore chamber music, hear fabulous artists in New York City and Philadelphia. You do not want to miss what we have in store for you. I can't wait to see what we can create together. See you this summer!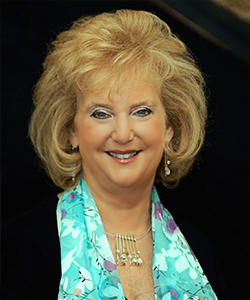 Ingrid Jacobson Clarfield
Professor and head of the piano division at Westmisnter Choir College. Nationally recognized as a performer, clinician and author. She has presented worshops, lecture-recitals and master classes in over 150 cities in 40 states across North America.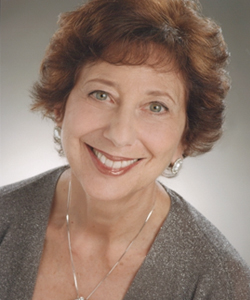 Phyllis Alpert Lehrer
Professor Emeritus at Westminster Choir College of Rider University where she directed the Graduate Piano Pedagogy program and taught piano, pedagogy, chamber music and the Psychology and Physiology of Piano Performance.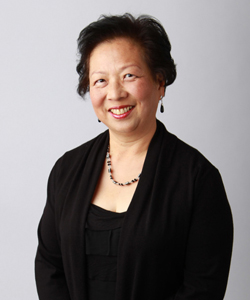 Chiu-Ling Lin
An international-renowned pianist, educator and former Artistic Ambassador; Chamber Music Director for the Bravura Philharmonic Orchestra and Vice President of Student Activities of the NJMTA Board.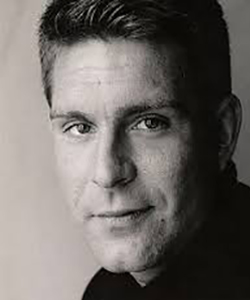 Sasha Starcevich
Internationally recognized private piano studio in Bellevue. WA; D.M.A. from Yale University; faculty of Musicfest Perugia, Italy.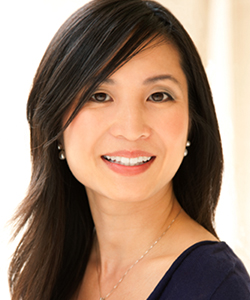 Carol Wong (Festival Chair of Piano Division)
A.D. from The Juilliard School, D.M.A. from Rutgers, M.M. from Indiana University, Bloomington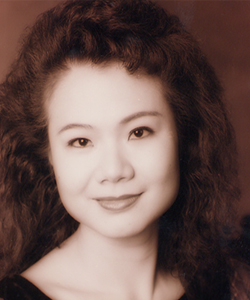 Stella Xu
Chinese-American pianist, graduated from Juilliard.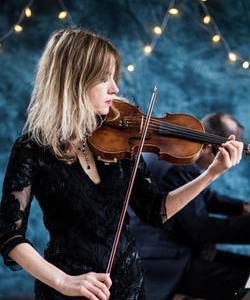 Julia Dräger
German-British violinist, founder member of Aeneas Ensemble; graduated from Musikhochule of Heidelberg-Mannheim and Music Academy of Darmstadt; member of European String Teachers' Association.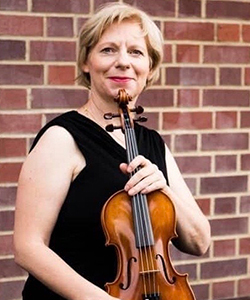 Sylvia Eisermann
German violinist, member of the Bavarian State Orchestra in Munich, Germany; member of Vuillaume Trio.
Elina Lang
Finnish-American cellist. An active orchestral player, chamber musician and educator. Graduated at Mannes College of Music and Buchanan-Mehta School of Music at Tel Aviv University. Performances with Israel Philharmonic Orchestra, Helsinki Philharmonic, Jerusalem Symphony Orchestra, American Symphony Orchestra and the New Jersey Symphony Orchestra.
Valissa Willwerth
American violinist; frequent guest artist of Philadelphia Orchestra; formerly adjunct faculty at Temple University; D.M.A at Rutgers.
Nancy Wilson
Violinist, Professor at Princeton University and Mannes School of Music.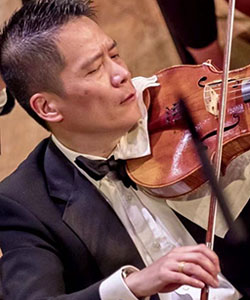 Haiben Wu (Festival Chair of Strings Division)
Chinese-American violist and violinist; graduated from Shanghai Conservatory of Music; A.D. from Rutgers; teaching at Princeton Academy.
Other joining faculty: Min Kwon ( Curtis Institute & Juilliard School) with the CME artists, Orli Shaham (Columbia University & Juilliard School), Veda Zuponcic (Rowan University Piano Department Head), Ulrich Böckheler (frequent guest cello artist of Philadelphia Orchestra).